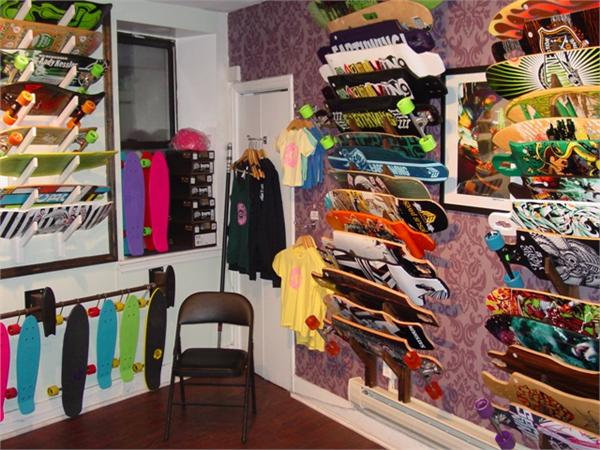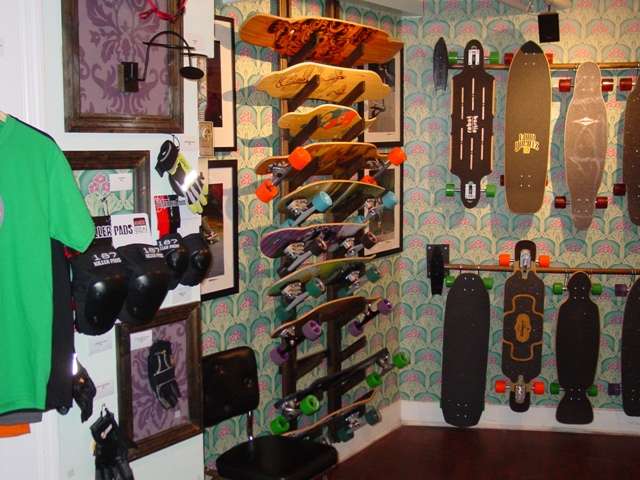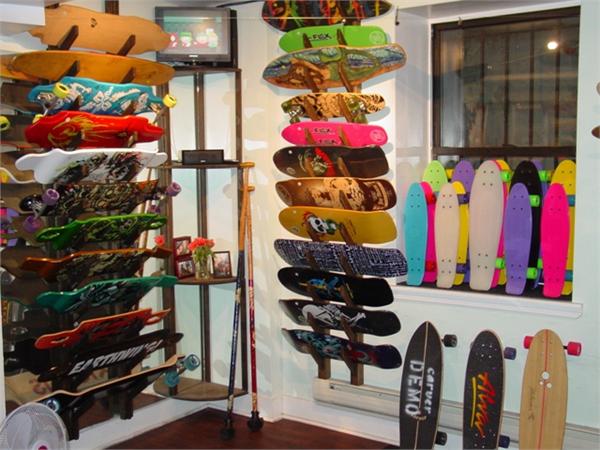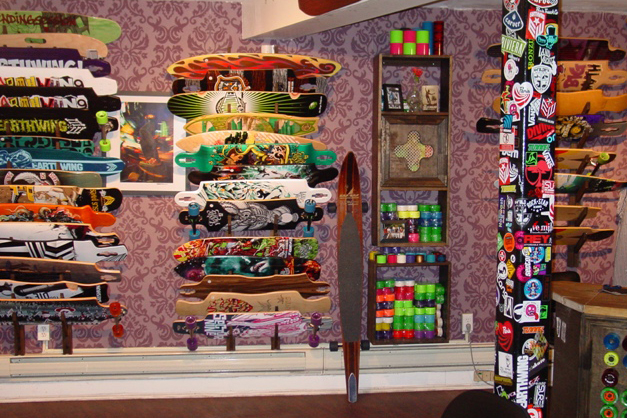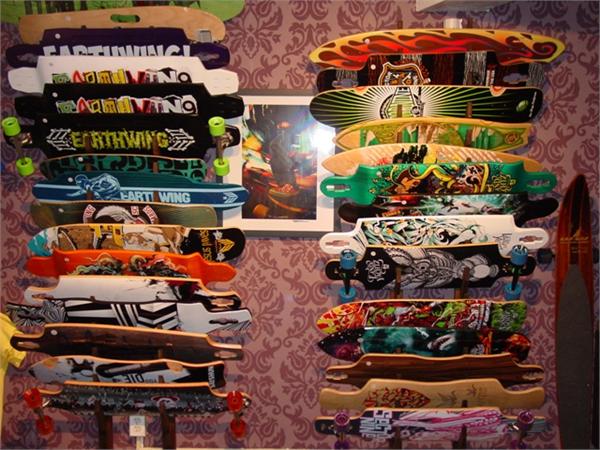 Uncle Funkys is a NYC skate shop offering all types of skateboards; longboards, street, cruisers, pool/vert, and vintage skateboards along with a wide selection of trucks, wheels, bearings, and apparel. We'll customize any complete set-up and we also offer all of the components individually. We offer store credit for trade-in's on used skateboard completes and you can inquire for a trade-in value by sending an email to kristen@unclefunkysboards.com. We provide skate lessons for riders of all levels; Beginner, Intermediate, Advanced. Please stop by the shop to check us out.
Uncle Funkys carries the following skateboard brands in our skate shop in New York City: Independent, Almost, Alva, Powell Peralta, Pantheon, Street Plant, Santa Cruz, Black Label Skates, Shut, Wounded Knee, GGI, Pink Helmet Posse, Gullwing, Loaded, Landyachtz, Longboard Larry, DB Longboards, Riviera, Carver, Holesom, Tutone, Earthwing, Arbor, Sayshun, Rayne, Z-Flex, Never Ending Session, Big Myth, Original, California Bonzing, Faceplant, Gravity, Dogtown, The Killing Floor, Nimbus, Hiraeth, Aera, Randal, Paris, Rey, Caliber, Tunnel, Orangatang, Seismic, 3DM, Abec11, Cloud Ride, Bones, Venom, Khiro, Riptide, Bern, Protec and others. Please let us know if you're interested in any other skate manufacturers and we may be able to special order the gear you're looking for.
If you have any questions about Uncle Funkys or any of our skateboards, please drop us a line. If you are not completely satisfied with your skateboard purchase and have not ridden or modified the board in any way, please contact us within 30 days from the receipt of your product for an exchange, or refund. If you discover a manufacturer's defect within 90 days of purchase, please contact us and we will work with the manufacturer to replace the product. Information collected on this site is not sold or transferred to any party that is not directly involved in Uncle Funkys' business operations, or order fulfillment. Thanks very much for your support, and enjoy the ride.